Episodes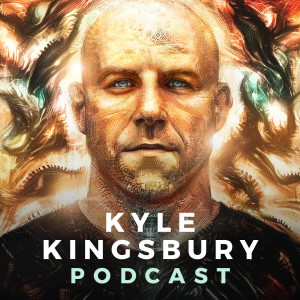 Wednesday Aug 02, 2023
Wednesday Aug 02, 2023
Dr. Mike DeBord is a former Chiropractor and owned his own Chiropractic and Performance Center for 15 years.
Dr. Mike discovered BFR bands in 2016 and shortly after started building B3 Sciences. He has 6 years of use, research and experience using and applying BFR, as well as 6 years of reviewing over 300 papers, studies, and reviews of BFR. Dr. Mike has vast knowledge of the entire BFR industry. He has 4 years of experience educating Clinics, PTs, Doctors, and ATCs on how to implement BFR, and is a consultant to many sports HS, Collegiate, Olympic and Professional Sports Teams. Dr. Mike is one of the top experts in the world in BFR. He teaches a BFR Certification course to Health Professionals, Trainers, Athletes, and everyday people in all 50 states.
In this conversation Dr Mike hits us with a ton of the science behind the anecdotal stories we both share in the episode. He's a wealth of knowledge and looks like a guy worth taking fitness advice from. If you haven't seen both Tash and I are rocking these and they're rocking us right back. Listen to our stories/why and check out Dr Mikea and these bands at their site(link below).
ORGANIFI GIVEAWAY Keep those reviews coming in! Please drop a dope review and include your IG/Twitter handle and we'll get together for some Organifi even faster moving forward.
Connect with Dr Mike:
Website: KYLE.B3sciences.com
Facebook: I Am B3 
Instagram: @b3sciences 
Newsletter: support@b3sciences.com
Show Notes:
KKP #303 Tuning Your Nervous System w/ Justin Frandson
Sponsors:
Organifi

Go to

organifi.com/kkp

and check out their impeccable collab with Mind Pump Media! Click that link and use code "

KKP"

at checkout for 20% off your order!
Manna Vitality

To get the absolute number one mineral replenishment in my arsenal head over to

mannavitality.com

and punch in

"KKP"

at checkout for 12% off!
Mark Bell's Mind Bullet

This Kratom Extract supplement supports your cognition like no other and that's not just because Mark's a homie. Get some over at

mindbullet.com

and use

"KKP"

at checkout for 20% off!
Cured Nutrition

has a wide variety of stellar, naturally sourced, products. They're chock full of adaptogens and cannabinoids to optimize your meatsuit. You can get 20% off by heading over to

www.curednutrition.com/KKP

  using code

"KKP"
Connect with Kyle:
Fit For Service Academy App: Fit For Service App 
Instagram: @livingwiththekingsburys - @gardenersofeden.earth 
Odysee: odysee.com/@KyleKingsburypod 
Youtube: Kyle Kingbury Podcast 
Kyles website: www.kingsbu.com - Gardeners of Eden site 
Like and subscribe to the podcast anywhere you can find podcasts. Leave a 5-star review and let me know what resonates or doesn't.