Episodes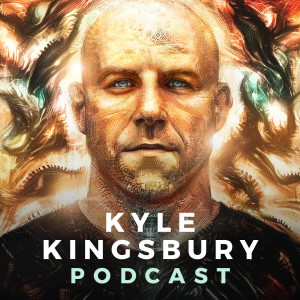 Wednesday Jan 04, 2023
Wednesday Jan 04, 2023
BIG big episode yall! Let's wrap 2022's topics up, keep our sights on things left undone so they don't lay fallow. Then let's go full steam ahead into 2023, Bison medicine time. I'll drop some great divination tools, habit change "hacks", and some current events. Consider this your hippie high school social studies class.
ORGANIFI GIVEAWAY Keep those reviews coming in! Please drop a dope review and include your IG/Twitter handle and we'll get together for some Organifi even faster moving forward.
Full Temple Reset  and Fit For Service 2023 Core Program  are live!
Head to the links above and explore the pages, consider your options and hopefully ultimately sign up. I hope to see yall on the path next year!
Show Notes:
KKP #283 Archetype Wheel w/ Greg Schmaus
Sponsors:
Our Sponsor - Aura

offers all-in-one digital safety for your entire household. Identity theft, fraud, and malware are just some of their offerings. Go to

https://aura.com/kyle

for 14 days free and 40% off your plan. 
Bioptimizers - Nootopia

To get ahead of a day when you're a little behind on sleep, check out the geniuses at Bioptimizers newest nootropic baby.

Nootopia

. Head over to

nootopia.com/kingsbugenius

  and enter

"KINGSBU10"

at checkout for 10% off your entire order.
Lucy

Go to

lucy.co

and use codeword

"KKP"

at Checkout to get 20% off the best nicotine gum in the game, or check out their lozenge.
Organifi

Go to

organifi.com/kkp

to get my favorite way to easily get the most potent blend of high vibration fruits, veggies and other goodies into your diet! Click that link and use code "

KKP"

at checkout for 20% off your order!
To Work With Kyle Kingsbury Podcast
Connect with Kyle:
Fit For Service Academy App: Fit For Service Academy 
Instagram: @livingwiththekingsburys  
Odysee: odysee.com/@KyleKingsburypod 
Youtube: Kyle Kingbury Podcast 
Kyles website: www.kingsbu.com 
Zion Node: https://getzion.com/ > Enter PubKey 
>PubKey: YXykqSCaSTZNMy2pZI2o6RNIN0YDtHgvarhy18dFOU25_asVcBSiu691v4zM6bkLDHtzQB2PJC4AJA7BF19HVWUi7fmQ
Like and subscribe to the podcast anywhere you can find podcasts. Leave a 5-star review and let me know what resonates or doesn't.