Episodes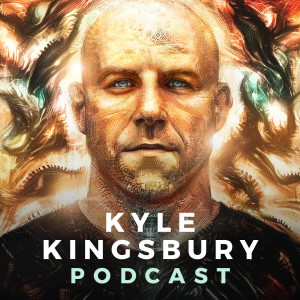 Wednesday Aug 24, 2022
Wednesday Aug 24, 2022
Daniel Griffith is such an incredible resource that I am so grateful for having in my/our circle. He comes through big on his origin story and intro to regenerative agriculture. There's so much more and depth synergy to the regenerative space than most of us, including me, know. He gives us the good, bad and ugly about the current paradigm. While it is a positive trend, there is work to do. Let's get after it yall!
Connect with Daniel:
Website: robiniainstitute.com - wildtimshel.com -  eatcommons.com 
Instagram: @robiniainstitute - @timshelwildland - @commonsprovisions   
Show Notes:
Sponsors:
Desnuda Organic Tequila

Sometimes being fully optimized entails cutting loose with some close homies. We have just the sponsor for that occasion. Head over to

www.desnudatequila.com

for the tippy toppest shelf tequila in the game. Use

Code

"KKP"

for 15% off your first order!
HVMN - Ketone IQ

This is legit jetfuel for your brain. Whether you're fat adapted or not, this will work. Get 10% off by heading to

https://hvmn.com

and use code

"KKP"

at checkout. 
Bioptimizers

To get the 'Magnesium Breakthrough' deal exclusively for fans of the podcast, click the link below and use code word "

KINGSBU10"

for an additional 10% off.

magbreakthrough.com/kingsbu

 
Our Sponsor - Aura

offers all-in-one digital safety for your entire household. Identity theft, fraud, and malware are just some of their offerings. Go to

https://aura.com/kyle

for 14 days free and 40% off your plan. 
To Work With Kyle Kingsbury Podcast
Connect with Kyle:
Fit For Service Academy App: Fit For Service Academy 
Instagram: @livingwiththekingsburys  
Odysee: odysee.com/@KyleKingsburypod 
Youtube: Kyle Kingbury Podcast 
Kyles website: www.kingsbu.com 
Zion Node: https://getzion.com/ > Enter PubKey 
>PubKey: YXykqSCaSTZNMy2pZI2o6RNIN0YDtHgvarhy18dFOU25_asVcBSiu691v4zM6bkLDHtzQB2PJC4AJA7BF19HVWUi7fmQ
Like and subscribe to the podcast anywhere you can find podcasts. Leave a 5-star review and let me know what resonates or doesn't.