Episodes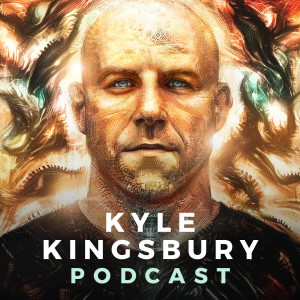 Thursday Apr 28, 2022
Thursday Apr 28, 2022
Mark Gober is another outstanding author. We've been on a roll lately and this episode is right on par. Mark has written "An End to Upside Down Living", "An End to Upside Down Thinking" and most recently, "An End to Upside Down Liberty". One of the most valuable things I felt from the episode is that while my path and many paths down this rabbit hole have been inspired and spurred on by psychedelics, Mark's wasn't. He has an incredible perspective and we dive into how he got to where he is now. We're definitely going to run this one back so stay tuned yall! 
Connect with Mark:
Website: markgober.com  
Instagram: @markgober_author 
Facebook: Mark Gober - Author 
Twitter: @markgoberauthor 
Podcast: Where Is My Mind - Spotify - Apple  
Show Notes:
The Tony Robbins Podcast: COVID-19 FACTS FROM THE FRONTLINE
Sponsors:
Lucy

Go to

lucy.co

and use codeword

"KKP"

at Checkout to get 20% off the best nicotine gum in the game, or check out their lozenge.
Organifi

Go to

organifi.com/kkp

to get my favorite way to easily get the most potent blend of high vibration fruits, veggies and other goodies into your diet! Click that link and use code "

KKP"

at checkout for 20% off your order!
BIOptimizers

Go check out

P3OM

if you get as gassy as me and the Kingsbu clan do. This is my go to probiotic. Get 10% off by going to

P3OM.com/KINGSBU

and entering code  "

KINGSBU10"

at checkout.
Super Speciosa

is the absolute best Kratom I've worked with head over to

getsuperleaf.com/kkp

and punch in "

KKP

" at checkout

for 20% off everything in store!
Connect with Kyle:
Fit For Service Academy App: Fit For Service Academy 
Instagram: @livingwiththekingsburys  
Youtube: Kyle Kingbury Podcast 
Kyles website: www.kingsbu.com 
Zion Node: https://getzion.com/ > Enter PubKey 
>PubKey: YXykqSCaSTZNMy2pZI2o6RNIN0YDtHgvarhy18dFOU25_asVcBSiu691v4zM6bkLDHtzQB2PJC4AJA7BF19HVWUi7fmQ
Like and subscribe to the podcast anywhere you can find podcasts. Leave a 5-star review and let me know what resonates or doesn't.