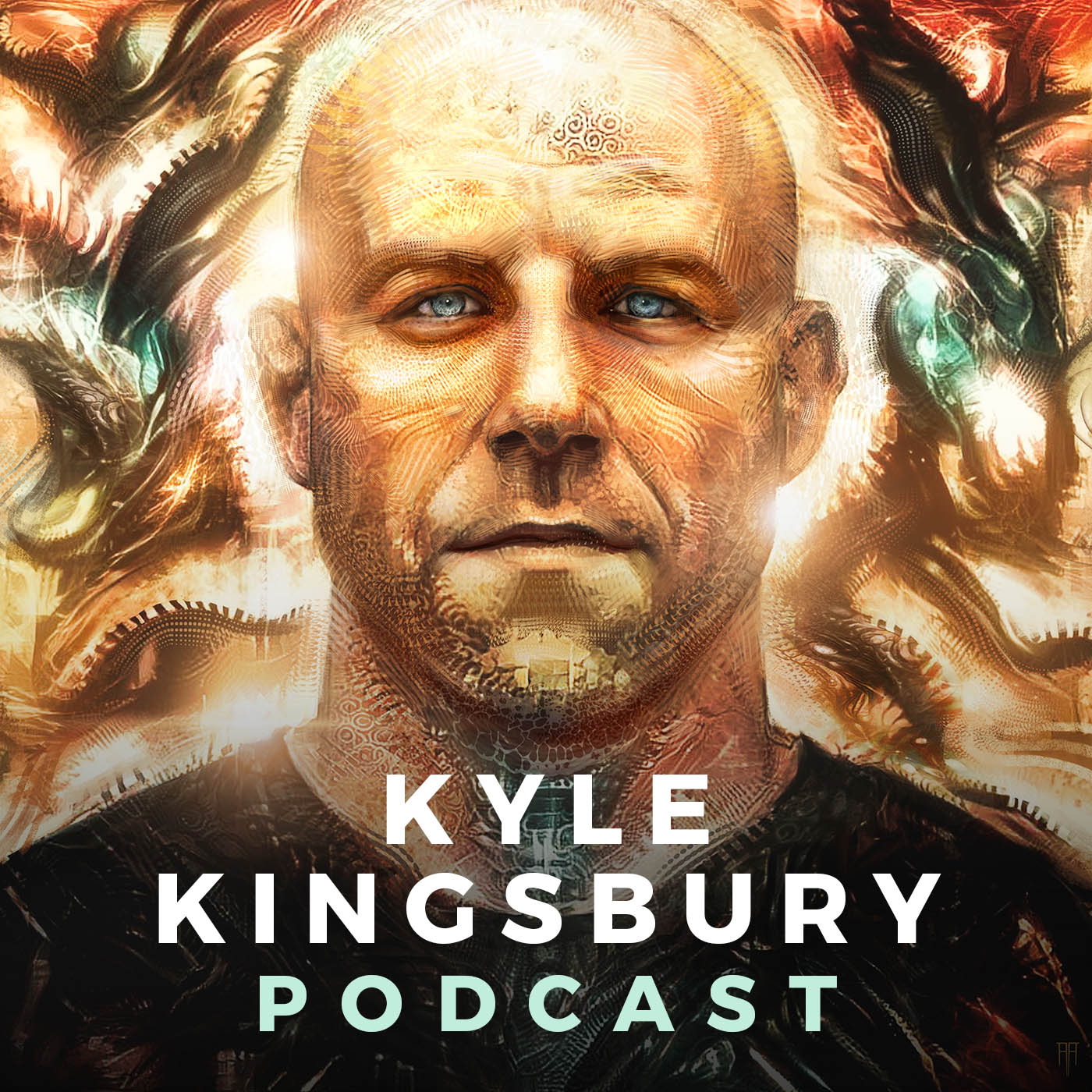 All the guests I'm lucky enough to have are incredible, none more so than Michael Meade. He has been through what some may call hell and back in the form of a court marshall and solitary confinement. He took that opportunity to dive deep into his psyche and see the world through the lense of world mythologies. We get back story as well as deep deep insight and wisdom into the constant and simultaneous destruction and (re)creation of the world.
Connect with Michael:
Website: www.mosaicvoices.org 
Instagram: @michaelmeade_mosaicvoices 
Facebook: Michael Meade Mosaic Voices 
Twitter: @MMeade_Myth 
YouTube: MIchael Meade - Mosaic Voices 
Podcast: Living Myth Podcast 
Show Notes:
Sponsors:
NutriSense

If you're not checking, you're guessing. Get the ultimate insight  and guidance on your blood sugar management journey. Head to

www.nutrisense.io/kyle

and use

"KYLE"

for $30 off your first month of subscription. 
Organifi

Go to

organifi.com/kkp

to get my favorite way to easily get the most potent blend of high vibration fruits, veggies and other goodies into your diet! Click that link and use code "

KKP"

at checkout for 20% off your order!
EarthRunners

Get back to your roots with this badass minimalist earthing sandals at

www.earthrunners.com

. Use Code

"KKP"

for 10% off! 
Equip Foods

Is an ultra-clean protein/supplement company sourcing their ingredients from high quality beef while keeping the flavor on point. Go get their whole host of great products at

www.equipfoods.com/kkp

and use "

KKP

" at checkout for 20% off! 
To Work With Kyle Kingsbury Podcast
Connect with Kyle:
Fit For Service Academy App: Fit For Service Academy 
Instagram: @livingwiththekingsburys  
Odysee: odysee.com/@KyleKingsburypod 
Youtube: Kyle Kingbury Podcast 
Kyles website: www.kingsbu.com 
Zion Node: https://getzion.com/ > Enter PubKey 
>PubKey: YXykqSCaSTZNMy2pZI2o6RNIN0YDtHgvarhy18dFOU25_asVcBSiu691v4zM6bkLDHtzQB2PJC4AJA7BF19HVWUi7fmQ
Like and subscribe to the podcast anywhere you can find podcasts. Leave a 5-star review and let me know what resonates or doesn't.